Fulcrum Brazilian Jiu Jitsu Academy
Welcome to Fulcrum Jiu-Jitsu Academy, Castle Rock's #1, longest-running Brazilian Jiu-Jitsu school. Fulcrum specializes in Brazilian Jiu-Jitsu, Muay Thai, and Kickboxing. Our BJJ youth programs will provide your child with a great workout, boost their physical and mental confidence, thus equipping them with additional tools necessary for success in an oftentimes challenging world. At Fulcrum, we promote, discipline, respect, and safety while learning defensive and offensive skills proven to combat bullying. Our adult programs help students realize and achieve their goals as skilled martial artists and individuals striving to reach their full potentials. We work together as a team in an encouraging environment, developing community, and improve lives, in and out of the gym. Our instructors are professional and dedicated to helping each member grow in their martial arts and fitness journeys. We look forward to working with you and your family!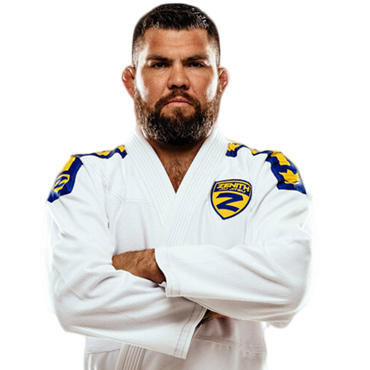 Professor Robert Drysdale
Robert Drysdale is a father, a student of history, IBJJF world champion, ADCC absolute division world champion, undefeated MMA fighter, owner of Drysdale Jiu Jitsu, co-founder of Zenith BJJ. Robert teaches seminars at his Zenith Affliate schools all over the world, including Fulcrum Jiu Jitsu Academy. When he is not traveling and teaching jiu jitsu seminars, he is teaching at his own school in Las Vegas.
We have many qualified instructors. Please check out our instructors page for more information.
Belt Ranks are earned through consistency and improvement in Brazilian Jiu Jitsu. Children ages 4-15 use a different belt system then adults 16 and up. The Ranks are as follow.
Children: White, Grey/White, Grey, Grey/Black, Yellow/White, Yellow, Yellow/Black, Orange/White, Orange, Orange/Black, Green/White, Green, Green/Black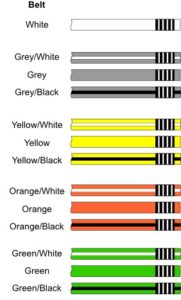 Adults: White, Blue, Purple, Brown, Black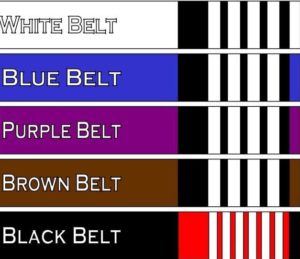 No. Jiu Jitsu was developed with every body type in mind. In fact the art prides itself in its ability to help a smaller weaker person overcome and defend themselves against a larger stronger opponent. While training you will become healthier and in better shape. It is always advisable to consult a doctor before starting any exercise program.
Students range from ages 2 years old to 70+. It is never to late to learn something new!
No. Tournaments and Mixed Martial Arts (MMA) are not for everyone. Training within our school we feel confident that club members will learn how to defend themselves without the need to be in competition. As all schools do, we encourage those who desire to compete to do so and often. By no means is competition a requirement.
Areas We Serve:
Castle Rock
Castle Pines
Franktown
Elizabeth
Sedalia
Larkspur
Parker